Internerd Drinkery
This past week saw one of the awesomest, most holy Internerd Gatherings KNOWN TO MAN. How do I know? I know because I WAS THERE. I was a PART OF THIS MOMENTOUS OCCASION.
And I have pictures for those of you who are interested.
Who took part in this debacle? Seen, from left to right in these two poorly-taken photos, they are internet personality and bon vivant
F-dot
; Closet Optimist and reality TV sexpert
Jason Borelli
;
me
; and English gadabout and comic-maker
Merlin
.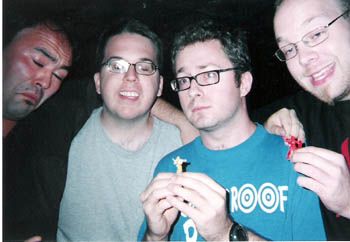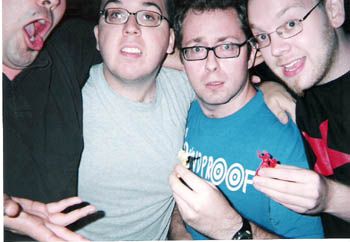 Also hanging out were a kickass group of cowboys and Indians, including Caped Cowboy and One Armed Indian. They are/were/always will be awesome.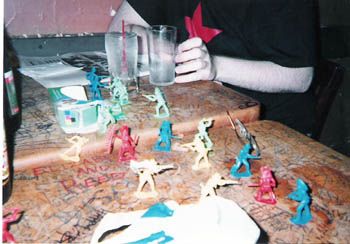 Here, Caped Cowboy looks on as Merlin pontificates wisely: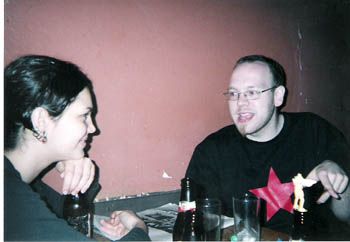 I loved our friends.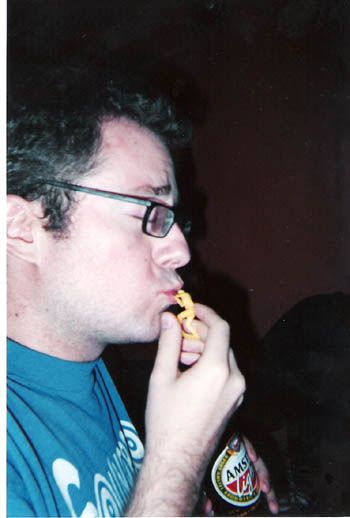 I disapproved when girls tried to hurt them.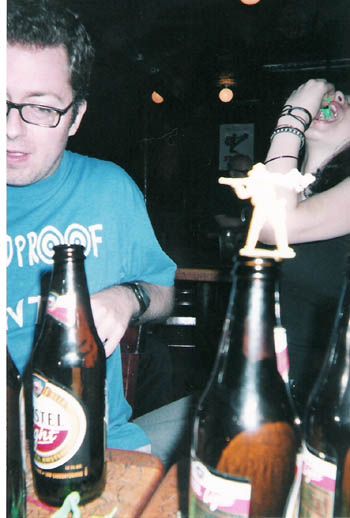 My retaliation was swift and fierce.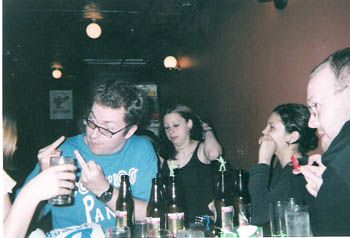 My satisfaction was both sweet and drunk.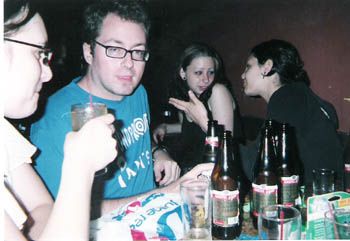 Next time, they would have to mess with F-DOT!!!!!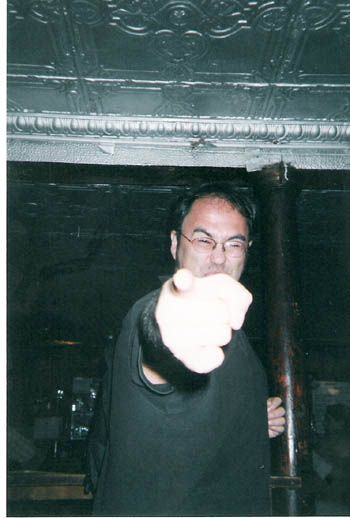 After that the pictures lost all sense whatsoever. Enjoy.